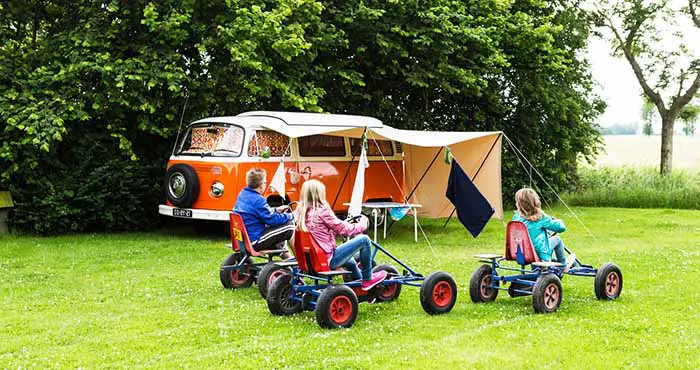 Here at Survival Jar we often talk about how to prepare ourselves to be self-sufficient and take care of ourselves. But what about having some fun while out in the wilderness camping.
We have gathered a list of our top 16 fun things to bring on your next summer camping and fishing trip. They are in no particular order. We treat each camping expedition as a trial prepper run but we have to enjoy ourselves at the same time.
Fun things to bring camping
Fishing Gear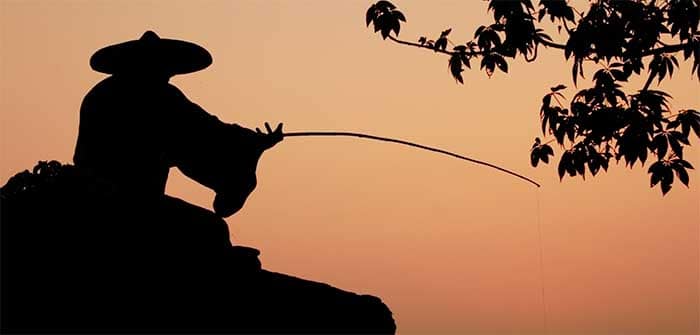 I love to go fishing and I would do it all day long if my family allowed me. So now I only fish enough to catch dinner and then we might try for some shrimp, yabbies, and prawns in some water net traps.
Kids love to go fishing while on vacation but they will get bored quickly if you don't catch anything. Spend 10 minutes in each spot and then move around somewhere else. They will enjoy the expedition.
Why not give them a task to see who can catch a fish without a hook. They may need to make a trap or even make their own wood fishing hooks.
Football and Frisbee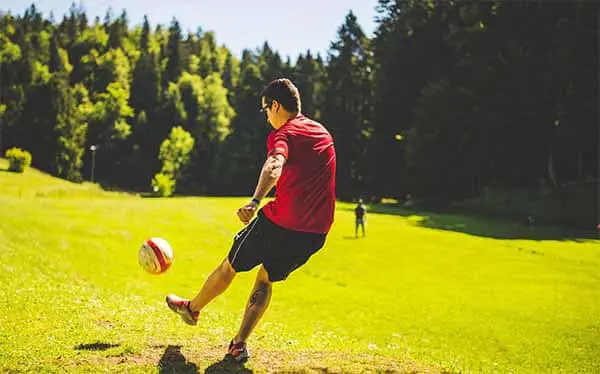 If you are near a nice open space like a park, a beach or a lake then bringing a football, volleyball or a soccer ball. This will pass the time and you will all get some great exercise. If you have enough people you can have a game but even if they are two of you just kicking the ball to each other will build up your relationship.
Frisbee and Vortexes are great for those that like a low impact sport to pass the time.
Board Games
Nothing passes the time on a lazy Sunday afternoon better than a good game of Monopoly or another rule the world type of board game.
One of the most fun games at the moment that our whole family likes to play is Telestrations. Its a combination between Pictionary and Chinese whispers. It is so much fun. There is also a Telestrations Adults version called after dark. I promise that you will need to have a strong bladder because you will laugh so much playing this game.
We often play these at night in a tent or under a tarp with a table, as it really brings out the atmosphere especially if you are playing a more scary game. Some of my fondest memories are stoking the fire with more logs after rolling the dice.
Electrical Power Generator

Ok, this is where we start to bring some of the more modern comforts from home into the wild. Nowadays most people have a generator to power their travel fridge/freezer and to run the camp lights.
With a car dual battery setup, solar cells and a quality inverter you can have so many options now to bring 110v into the national park. Just be sure to get a generator that can handle the power load. We have done a review of the top 3 generators that can power well pumps, fridges, welders, and other items so check it out for more information.
The unit shown above is a Briggs and Stratton 2200 watt electrical generator which has enough power to run up all your home comfort appliances while out in the wilderness. Such as TV, Sound System, Hair Dryer, Mini Fridge, Lights and so much more.
Be sure to use a long extension lead so you can position the generator away from the campsite due to the noise. Now the Briggs and Stratton 2kw is a very quiet generator but it is even quieter at 100 feet away from your campsite. I can assure you that you won't hear a whole lot.
We use a great cable from Watts Wire, Its a 100-foot length of heavy gauge extension cable.

What I like about it is that it has 3 outlets on one end so you can plug in three devices without looking for a power board.
These heavy duty power cords are made with SJTW thermoplastic which is suitable to temperatures from -40°F to 130°F
Being safety yellow means you can see it on the ground and the thick outer jacket will protect the cable from sharp stones and branches.
So have some fun while you are out camping.
TV and Music
My teenage kids won't go anywhere unless they have access to their phone, the TV, and some music. Well, I can't do too much about the loss of phone signal in the middle of nowhere but we sure can take care of the TV and some music.
The 32 inch TV seems to be about the right size to take out into the wilderness. Its small enough to pack in the trunk of a family car, and large enough for everyone to watch. Just take care of the TV transportation. A couple of pieces of cardboard and some blankets make perfect protection wraps.
Musical Instruments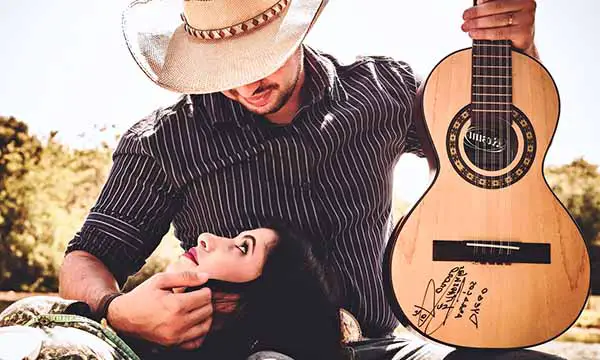 This only applies if someone can actually play an instrument. All you need to do is ask before you head out if anyone can play say a guitar and if they would like to bring it out. I play the flute and piano a little so sometimes we will even bring out the electric keyboard. Exciting times with a sing-along around the campfire.
Maybe even think outside the box and go wilderness karaoke style. TV, DVD player, Stereo, microphone, and a generator should do the trick.
Soda Stream Machine

In the past, we used to bring cartons of soda cans but now we just bring a range of flavors and the soda stream machine. This way everyone will get the perfect flavor. Be sure to bring some extra CO Gas to cater for everyone. This way we don't have to dispose of the aluminum soda cans.
Each SodaStream starter kit comes with a 60 liter CO2 so that's enough gas for 60L of carbonated water.
With flavors such as Cola, Lemonade, Orange, Lime, raspberry, and many more you will have a refreshing drink at any time of the day. My favorite is the Ginger Ale Soda Mix and I find If I keep a bottle of cold water in the esky it makes for a much more refreshing drink.
Towable Tube even if you don't have a boat
If you have a boat and going up the river or to a lake don't forget to bring a towable tube also known as a biscuit. The 3 person tubes like the ones made by Airhead are super fun on the water at high speeds.
If you don't have a boat they are still fun to park in the water and either just chill on them. Our kids like to use them as jumping pads into the water. Whereas the adults seem to fall asleep on them on dry land.
Solar chargers

Having a backpack solar charger means you can keep your phone charged every day. I have one from a company called Blitzwolf and it one of the best survival gear gadgets I have ever purchased.
It folds down to smaller than a magazine and can charge my Galaxy S8 in only a few hours with full sun. I like the fact that it can charge 2 phones or tablets at the same time. Just be sure to cover your electrical devices with a shirt or use the Solar Charger pocket as direct sunlight can damage the internal batteries of your phones.
Chocolate and Candy
I for one crave sugar while out camping. Maybe its the extra work setting up tents, making the fire, chopping wood, collecting water, digging the toilet, and hiking to the secret fishing spot that makes me want high energy foods.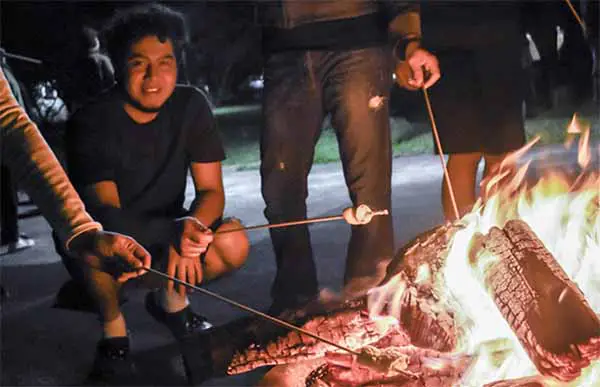 How to make smores?
If you have never had a S'more then you are missing out of one of the best camping trets ever. All you need to do it take 2 of your favorite biscuits, one piece of chocolate and one marshmallow.
Cook the marshmallow on the end of a stick until it is toasty and then put it on one piece of biscuit. Add the chocolate on top with the other half of the cookie. Congratulations now eat it. Yum.
Fireworks
Nothing is better than finishing off the day with a great fireworks display. It doesn't have to be the 4th of July for fireworks to happen but you should be aware of the laws regarding their sale and usage in your state of the good old USA.
It can be fun to take a few small fireworks, such as aerial shells, fountains, and Roman candles out on your next camping trip. Just make sure not to set the whole forest on fire so the middle of summer may not be a great idea if it is very dry.
Hammocks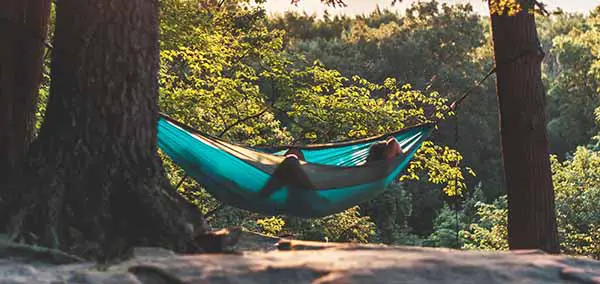 Ah the good old hammock, my favorite place to sleep in. But also a great place to chill with your best friend if you bring along a double hammock for two. They are making a comeback with the new heavy-duty lightweight material so it won't take up too much room in your backpack.
If you have never tried sleeping in a hammock then give it a go. You may be surprised that you will have one of the most comfortable sleeping experiences out in the wild.
Telescope
There is no better place to view the stars than in the middle of nowhere away from the city lights. Have you ever been out to a remote location when there is no moon and just turn off all the lights? The whole milky way galaxy comes to life.
We have a small 6 inch (152 mm) Dobsonian-style Newtonian telescope that we take out from time to time. With the correct Plossl eyepieces, you can see the moon in all its glory, the rings of Saturn and even the red bands of Jupiter.
A green laser pointer is great to pinpoint stars and planets to explain where they all are. Google Sky Map is a great application for Android phones that will show where all the major planets and stars are in the sky.
Laser Pointers Green, Red and Blue
I love laser pointers, they are on my guns, and also on the telescope mentioned above for pointing out stars and planets. Laser pointers are great at night to point up into the sky to create a light show.
I find that the green ones work best due to the wavelength light is better for our eyes. Take note to never point a laser at someone or an animal.
Bow and Arrows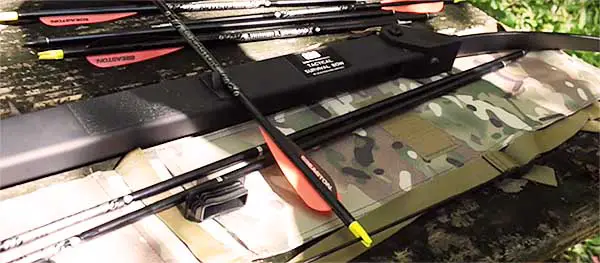 This is where we begin to teach our kids and our friends how to fend for themselves and be proficient in archery. We have a combination of different compound bows as well as recurve bows for the younger children to shoot at targets.
As always this is an adult supervision activity and rules must be set and followed for everyone to be safe and have fun. It is an activity that we all love to do with a prize of a bar of chocolate at the end for the best shot.
The tactical recurve bow is a nice little folding bow that can be tucked away in a backpack so it can be hidden away if you are concerned about children playing around with it.
Bikes and Go Carts
Kids and adults alike love to have the freedom of riding their bikes out bush. Bring a trailer along to stack all the bikes, pedal cars, or go-carts in so there is more room in your car for camping gear.
Riding down a hill with just the wind in my hair and the sun on my back makes me feel like the king of the mountain. The ride back up the hill is what I dread the most. But I'm always grateful to get a list back up with a 4×4.
For the more adventurous motorized quad bikes are even more enjoyable. But they will take up more room in the trailer and require regular maintenance.
Conclusion
Hopefully, we have given you some great ideas on fun things to bring camping. Most people like to get away for a few days just to relax and get away from the hustle and bustle of the world. But its also nice to bring along some cool fun things to do.
If all else fails then why not plan out a scavenger hunt where people have to complete a task like find some unique items to bring back. Such as a flower, round rock, some rubbish or photograph a bird. The tasks are endless and at times very amusing.
Let me know in the comments below of any other games you like to play and do in the wild.
As an electrician and a survivalist prepper, I want to share some of my ideas, thoughts, hardware, and survival techniques I have learned over the past 20 years. The world is changing fast and we need to be repaired for what may come if society breaks down.