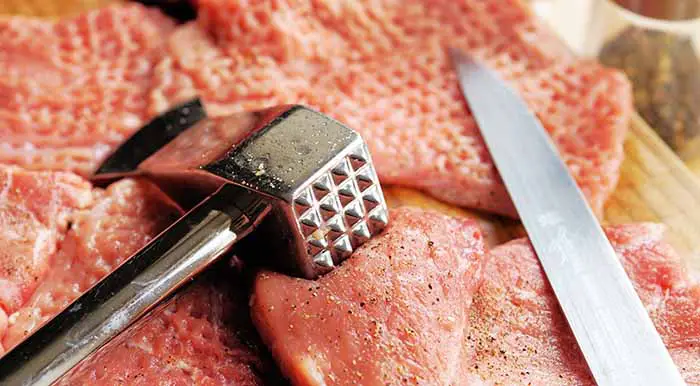 Being able to store jerky meets in my pantry for an emergency food supply is an important process that anyone can do at home. Sure its ok to have rice, flour and all of those other boring food prepper meals but what about beef jerky.
Buying beef or pork jerky at the shop's in bulk costs a small fortune, so I often make my own homemade beef jerky which everybody loves. But we tend to eat it all within a few weeks. As a budding prepper looking to increase my welfare pantry it was time to start some long-term jerky storage.
Old fashioned beef jerky recipe
There are so many recipes on the internet for beef jerky it's hard to know what is the best tasting. If you are a fan of the shop brought jerky then you will love my homemade old fashioned beef jerky recipe which has been handed down from my dad. It's the best there is.
Don't forget food safety, always wash your hands and wear plastic gloves if you have them.
World Famous Beef Jerky Marinade
1 cup of Whirchesture sauce
1 Cup of premium Soy sauce
1 Tablespoon Black pepper
1 tablespoon of Smoked Paprika for color and smoky flavor.
Pinch of Cayenne pepper
Red chili flakes if you like it spicy
2 tablespoons of Garlic and onion powder
White sugar, honey or brown sugar for the sweet taste.
This is the original old-fashioned beef jerky recipe that's been handed down from my grandfather. To make the liquid marinade we need to whisk up the ingredients until its uniform and well blended in. You can also add extra flavors if you prefer another taste like BBQ sauce, vanilla, or mint leaves. It's up to you what your taste buds like.
How long to marinate beef jerky?
Now let's marinade our thinly cut beef strips. Each beef cut should be no thicker than 1/4 of an inch. Coat each side liberally and place a glad wrap over the container. Leave in the fridge to soak in for around 3 to 4 hours. Most of us in the survivalist game have found that this is the optimal time for the taste. If you like a richer flavor you can leave them in overnight or up to 24h but no more.
If you like a very tender jerky just bash it with a meat tenderizer hammer for a bit. But if you use quality top round meat cuts you shouldn't have to do this step.
How to make beef jerky in the oven
After 4 hours take your beef strips out of the fridge, remove the glad wrap and get rid of the excess marinade. We have 2 options fo the jerky marinade.
You can sponge down the beef strips to get rid of most of the marinade or you can leave it on.
I prefer to place the marinade beef strips on a paper towel to sponge off most of the marinade. Don't worry a lot of the flavor is still in there. What we are doing is removing most of the moisture. When we dry out the jerky in the oven it will come out nice and dry and tasty.
If we leave the marinade on both sides it will get sticky and hard to remove off the trays when it dries. When you go to eat the beef jerky strips, they will be slightly sticky to your fingers and the color will be very black.
This is why I prefer to wipe down most of the excess marinade off the meat. We can you place the beef cuts onto the oven trays. Set your oven at 170 deg Fahrenheit, depending on the thickness of your beef strips we will set the oven timer for 3 hours.
After 3 hours check how the dehydration process is going. The beef jerky should be like the consistency of leather. If we cook it too much it will become tough and fully dried out. This will make it tough to eat much like cardboard.
Make sure there are no raw/red bits of flash in the jerky. This is important for long-term storage of the jerky.
If you have a food dehydrator most of these will cook well at a temperature of 160 deg F. This lowe temperature is perfect for the smaller enclosed spaces and I find the quality of meat more tender due to the small spaces which will recirculate the aromas better.
How to make beef jerky with a dehydrator
The food dehydrator I like to use for my beef jerky cook up is the Nesco FD-75A Snackmaster Pro Food Dehydrator. I like it because it is a modular type with many expandable draws. An oven works just as well but I find the flavors richer in a dehydrator. Plus you have the added option to fry out fruit and vegetables.
| | | | |
| --- | --- | --- | --- |
| Nesco Food Dehydrators | |   |   |
| Model Number | FD-60 | FD-75A | FD-80 |
| Watts | 500 | 600 | 700 |
| Thermostat | Adjustable | Adjustable | Adjustable |
| Preset Temperature ranges. | 95F, 105F, 115F, 125F, 135F, 145F, 160F. | 95F, 105F, 115F, 125F, 135F, 145F, 160F. | 95F, 105F, 115F, 125F, 135F, 145F, 156F |
| Double Wall  | Yes | Yes | Yes |
| Drying Levels/Trays | 4 | 5 | 4 |
| Expandable to Levels/Trays | 12 | 12 | 8 |
| Tray Color | White | Speckled | Speckled |
| Includes Clean-A-Screen | No | 2 | 1 |
| Includes Fruit Roll-Up Sheet | 1 | 2 | No |
| Matched Accessory Model Numbers | LT-2W, LM-2-6, LSS-2-6 | LT-2SG, LM-2-6, LSS-2-6 | SQT-2, SLD-2-6, SQM-2-6 |
| Where to Buy | | | |
Features of the Nesco 600 watt FD-75A
This is the food dehydrator I have, it's like the mid-range model so It has great features and expandability options down the track. It's also a good balance between performance and price.
An adjustable thermostat allows you to dry a whole range of foods at temperatures between 95º and 160º F.

Powerful top-mounted circulation fan. With 600 watts of drying power food and vegetable will dry fast. 120 Volt mains supply.

The Nesco FD-75A comes with 5 drying trays but is expandable up to 12 trays. These drying trays are 13 1/2″ in diameter.

A patented Converge-Flow drying system forces hot air down the exterior walls, not through the trays. This way the drying hot air is forced horizontally across each individual tray. This air is then cycled back up to the fan to begin the drying process again, for a fast, even, and nutritious drying.

No flavor mixing and no need to rotate trays.
I do prefer to use the 600w Nesco dehydrator due to the richer flavors compared to the oven. Where the oven does win is the amount of jerky that you can process due to the large internal trays.
So when I am doing a large batch of some emergency jerky food storage the oven is the best choice. But for long-term storage be sure to use vacuum storage bags. This way your jerky strip will last for around 5 years in a cool dark place.
Best vacuum food storage system for beef jerky.
If you are going to eat your homemade beef jerky strips within a few months it's ok to use an airtight container. But if you want more long-term pantry storage ideas as a prepper you will need to use a vacuum food storage bag system.
I use the Ambiano professional vacuum sealer which does a great job of sealing hot and cold food. The secret is being able to totally draw out all of the air from the food bag. Without moisture-rich air, your food will last 5 times longer than a regular airtight container.
This way we don't even need to refrigerate our beef jerky, just vacuum seal the bag and place it in your pantry. I like to write the date of dehydration on the clear bags so I know when they should be eaten by.
I like that it is small and compact this way it won't take up too much room on the kitchen counter. As we only use it every few weeks it gets stored away on a shelf out of the way. You have the option of using roller vacuum bags or a single-cut bag. Its up to you.
Check out our video unboxing the Aldi Ambiano vacuum sealer.
Best cuts of beef for jerky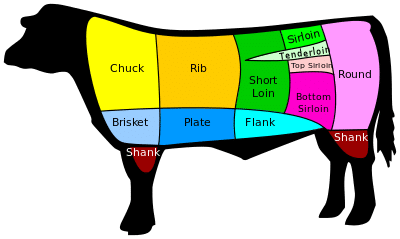 It's best to visit a butcher and ask for thinly cut slices of top-round beef. If you mention you are making jerky the butcher will slice them up thin. That will save you from doing it at home. You can also substitute the beef for other cuts like Veal or Venison
Eye of Round – Is the most popular beef cut for making jerky. Large and round. Very tender but also more expensive.
Top Round – The top round is very lean and is more tender than the bottom round.
Bottom Round – Is the bottom or rear of the leg muscle. It's another great choice for making jerky.
Sirloin Tip – Second Most tender of all of the rounds of meat.
Flank Steak – The flank steak is a beef cut from the lower chest of the cow its a great meat for jerky which will marinate well. Tough but most marinades can help to tenderize the meat
My famous Top 5 Beef Jerky Recipies
All of these recipe ingredients are rough estimates. You can add extra of a certain ingredient to increase that flavor to your taste. Don't be afraid to experiment with different spices.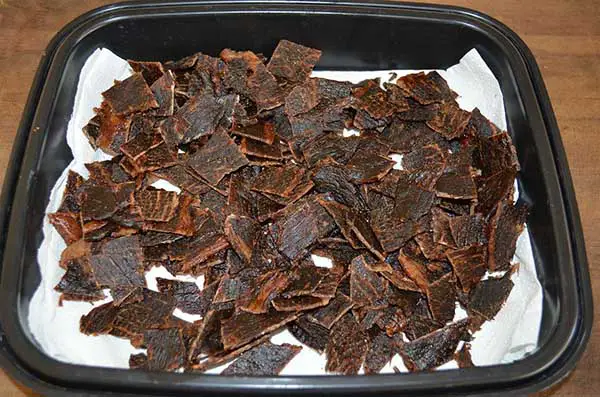 My Favorite Teriyaki Beef Jerky
Ingredients Needed:
1/4 Cup of Teriyaki Sauce
1/2 Cup of Soy Sauce
1/2 Cup of Worcestershire sauce
1/2 Cup of Pineapple pieces
3 Tablespoons of Brown Sugar
1 Tablespoon of crushed garlic
This marinade is a favorite in my house. Passed down from generations it has withstood the test of time.
Mix teriyaki sauce, soy sauce, brown sugar, and Worcestershire sauce in a large mixing bowl. Place pineapple and garlic in a fast blender until the liquid is smooth. Pour the pineapple mixture and teriyaki marinade into a bowl and mix well with the beef strips.
Use some glad-wrap over the whole beef marinade and refrigerate for 4 hours. Another option is to use ziplock bags to mix the beef and marinade solution together.
After 4 hours place the beef strips in the oven at 175 deg F for 3-4 hours. Or you can use a dehydrator at 160 Deg F.
Great Tasting Peppered Beef Jerky
Ingredients Needed:
1/2 Cup of Soy Sauce
1/2 Cup of Worcestershire sauce
2 Tablespoons of onion powder
3 Tablespoons of Brown Sugar
1 Tablespoon of crushed garlic
4 Tablespoons of black pepper
1 Tablespoon of liquid smoke
Powdered coriander seeds
Mix Worcestershire sauce, soy sauce, brown sugar, onion powder, garlic powder, black pepper, liquid smoke, cayenne pepper, and coriander seeds in a large bowl until the brown sugar has fully dissolved.
Place beef strips into a large mixing bowl and fully cover the jerky cuts in the solution. Marinade for the usual 3-4 hours up to a maximum of 24h. Dehydrate the meat as per the usual 3-4h in an oven at 175deg F.
Old School 5 Spice beef jerky recipe
Ingredients:
1/2 Cup of Soy Sauce
1/2 Cup of Worcestershire sauce
1 Tablespoon of anise
2 Tablespoons of Sichuan pepper
4 crushed cloves
1 Tablespoon of cinnamon
1 Tablespoon of ground fennel seed
Chinese 5-spice powder is a combination of star anise, cloves, cinnamon, Sichuan pepper, and ground fennel seed. To make the jerky you simply coat the beef jerky strips with the spice mixture and some salt and let them sit for several hours for the flavors to permeate the meat. I like to also add in the traditional Soy and Worcestershire sauce for added texture and flavor. Then you can then dehydrate them like normal.
Chili beef jerky recipe
Ingredients Needed:
1 pound/450 g top round steak, sliced thinly and cut into long strips.
1/2 cup/120 mL Worcestershire sauce.
1/2 cup/120 mL soy sauce.
1/4 cup/60 mL brown sugar.
4 cloves garlic.
2 teaspoons/10 mL fresh ground black pepper.
2 teaspoons/10 mL ground dried red chili.
1 teaspoon/5 mL onion powder.
Mix all of the ingredients together and marinade the beef strips for 3-4 hours. Dehydrate or cook in an oven for 3-4 hours at 160-175 deg F.
Sweet honey garlic beef jerky marinade recipe
1/2 Cup of Soy Sauce
1/2 Cup of Worcestershire sauce
1 Tablespoon of salt
2 Tablespoons of black pepper
1 Tablespoon of liquid smoke
2 Tablespoons of lemon juice
1/4 cup of honey
Combine the garlic, soy sauce, pepper, salt, liquid smoke, lemon juice, and honey in a large mixing container and marinate the meat for 12 to 24 hours. I like to marinate this flavor longer than the others, as it's very sweet. Dehydrate the beef strips as per the normal 3-4 hours in the oven at 175deg F.
Conclusion
Making beef jerky is a very rewarding process. They taste great and you can save a whole heap of money doing it. I'm no chef but this is a very easy process to do. Don't forget if you are doing long-term prepper storage of your jerky that you will have to use vacuum-sealed bags.
I hope you learned how easy it is to make an old-fashioned beef jerky recipe, it hasn't really changed from how the Native Americans made the first type of jerky (buffalo jerky) thousands of years ago. We now just add different herbs and spices for our taste.
Let me know in the comments below your favorite homemade beef jerky recipes.
As an electrician and a survivalist prepper, I want to share some of my ideas, thoughts, hardware, and survival techniques I have learned over the past 20 years. The world is changing fast and we need to be repaired for what may come if society breaks down.