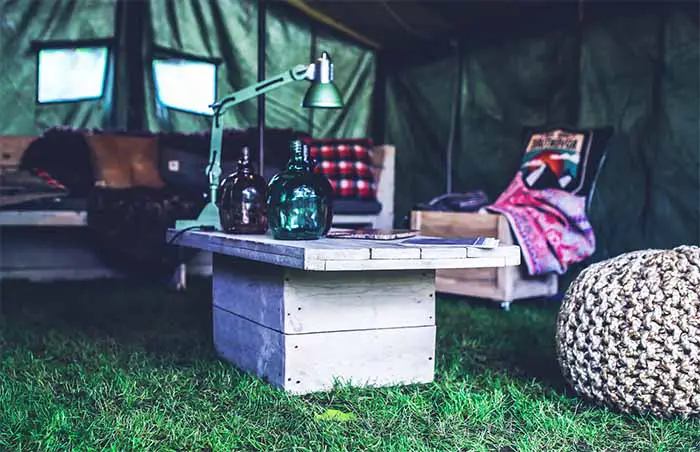 Camping with the family can be the getaway you have been looking for. With the stress and anxiety of the city catching up it's recommended that you take some time away from the hassle. What better way to do it than getting your family together and going on a camping trip in the wilderness and having a great time.
However, you should plan the trip rather than just getting up and deciding that you're going camping. While it is a great way to leave the worries and struggle of work behind if you're not adequately prepared this can turn into a stressful situation of its own.
Necessary things for camping
What do I need for camping? Make sure to give yourself at least a week to plan out the details of the trip and make a checklist of all the essentials that you may need to make sure you don't forget something at home. Here mentioned below are a few things that you must have to avoid any inconvenience and heartache on your next camping trip.
We have added a more detailed item checklist at the end of the article.
Tents: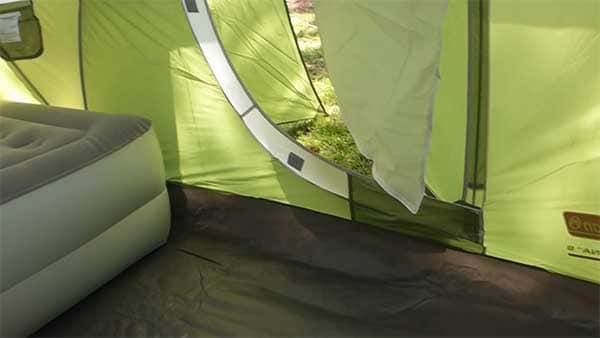 While this may seem pretty obvious, you should decide which kind of tent are you going take with you? And how many tents you'll need beforehand? While buying a tent, you should keep in mind that your shelter should have enough space so that you can put your sleeping bags and other necessities inside the tent. This way you can prevent a squirrel or a bear from making a mess out of your backpacks.
If your children are younger, you should buy a family tent but if they are teenagers chances are they won't want to sleep with their parents in the same tent. In that case, you should get separate tents for them. We ended up buying two Coleman Montana rainproof tents. This way you can give them some space and also enjoy the privacy that you have too. They are big enough to suit 8 people so our kids often bring along some of their friends.
When you arrive at the campsite be sure to set up the tents first while the sun is still out leaving it till the last minute can cause you problems. If you are pitching a tent on sloping land be sure to have your head pointed uphill.
You will have a better sleep trust me. With your head pointed downhill all the blood will run down to your brain can possibly give you a big headake in the morning.
First aid kit:
While going on a camping trip in the wilderness, you should always keep a first aid kit with you. In fact, I consider it one of the most necessary things for camping. Regardless of the fact if your children are with you or not this is should still be in your car. While I hope nothing ever goes wrong that not how the world works. Just ask about Murphy's law.  (Anything that can go wrong will go wrong)
Children have a habit of doing reckless things when they're free; no matter how much you try to stop them someone will get a bruise or a tiny cut. For this situation, you should have Band-Aids with you at all times. You should also have bug repellent and ice bags for any emergency situations. If someone has an allergy be sure to take their medication and puffers for those with asthma.
If you're traveling with your children, you should stay near the road so that you handle any situation that may occur. You should also have the nearest hospital marked on your GPS.
Kitchenware: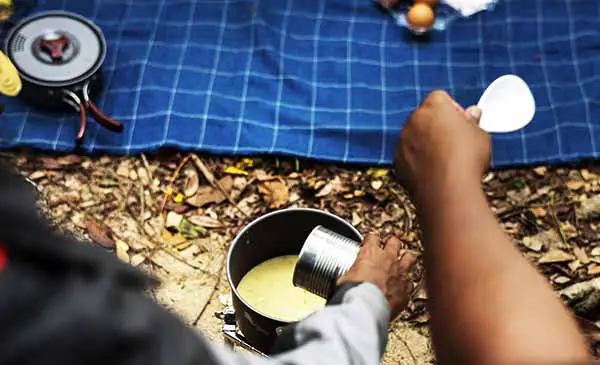 You should also make a detailed list of what you may need to prepare meals. Since taking everything is not an option you should only bring things that are necessary. You don't need more than two pans and spoons, a grill if you're planning on having a barbeque, paper plates, and plastic cups to drink out of.
You should also have a gas stove and spare gas. While the idea of cooking on the bonfire may seem interesting at first it really is fun. If you don't have any previous experience you're sure to burn the food and its dangerous to mess with fire even if you are an adult.
Start by lighting a fire and letting it burn all the way down, this way you will be cooking on coals with is a much more reliable temperature and safer to cook on. Paper and plastic utensils are recommended for camping as you surely don't want your expensive silverware getting damaged in the back of your car.
Another thing that you should have with you is your spices. While that may not make sense to some people, imagine if you plan on having a fishing or hunting trip. You will be stuck eating what you catch, so you might want to add some flavor to it.
Light source: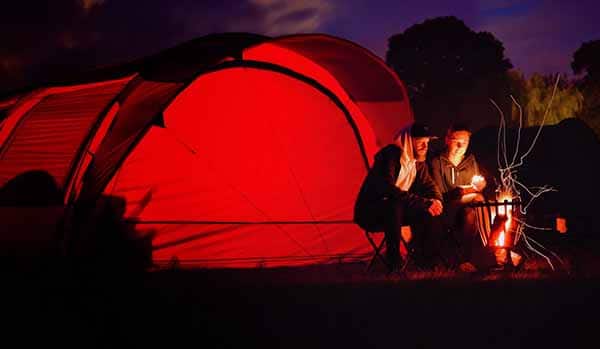 While you may start a campfire as the night falls, it's not going to light up the surroundings. You need alternative light sources such as headlamps and lanterns. You should always carry spare batteries with you so that you dot face any problems at night.
If you forget the matches, which I'm sure a lot of people have then it won't be a very fun camping trip unless you can light a fire using some alternate methods. Check out our recent post on how to light a fire without matches or a lighter.
Be sure to keep one with yourself and give every child their own torch so that they don't get scared. Try to use solar rechargeable batteries so that you don't have to worry. You also need to make sure that the fire keeps burning as it keeps the wildlife away.
Todays LED lights and torches are very economical and have a great lifespan. Some LED globes have been known to last over 50,000 hours. Batteries and phones can be recharged using solar chargers or a generator so light should never be a problem.  
Paddleboard: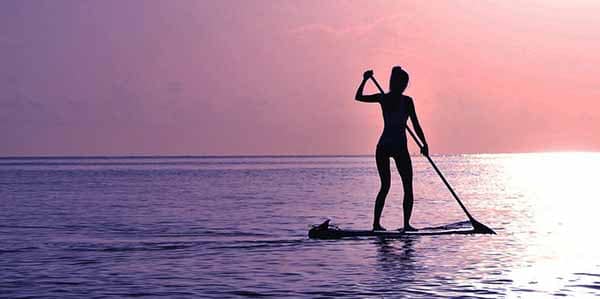 If your campsite has a lake or the ocean nearby, then you should pack your paddle boards or a kayak with you. Not only is it a fun activity to do, but it's also safe, so you don't have to worry about any injuries. If you're taking a break from the fast city life, this can prove to be a great way to relax and enjoy the surroundings and get in some exercise.
This can be a great way to spend time with your family. However you should keep safety in check make sure that all children are wearing life jackets, and if they're sharing a board with you make sure that they are properly strapped into the life preserver to avoid any accidents. Read more about it here.
In fact, paddleboarding has helped me with my balance and is a low impact form of exercise. It may seem strange at first but you will quickly get the hang of them.
Dustbins:
Another necessity that you must have is a dustbin or at least big plastic bags in which you can properly dispose of the waste. Camping sites are being ruined by families going to visit and have a great time, as they leave all the paper plates and plastic bottles lying all around.
While enjoying our lives, we should make sure that we take care of the environment. It is a valuable lesson for your children too as they should be well aware of environmental care. You should ask them to participate in collecting all of the trash and sorting it out so that you can dispose of it in a proper manner.
While some may disagree I can assure you that a camping trip without the necessities mentioned above can prove to be a disaster. Planning a trip with your family requires time to make sure that you have everything in order before you set out to have fun.
Paper plates and cups can be burned in the fire. Old fruit, vegetables, and meats can be buried to decompose and provide nutrients for the wild trees. Plastics must be taken home with you or disposed at proper campsite bins. This way we can protect our wildlife.
Camping for beginners checklist
Apart from the basics mentioned above we still need to cover some small items that we all forget but are very important.
Toilet paper
Food for us as well as any pets
Fishing gear
Spare batteries
Matches
Water
Generator
Music
Sunscreen
Pillow and sleeping bags
Ax and hunting knives
Hat and spare clothes
Esky with ice
Let people Know Where you are
Finally, if you are traveling out to a remote location where you are guaranteed your privacy you should let either your friends or another family member know where you are going and when they should expect you to return.
So many things can go wrong while out in the wilderness such as:
Your car breaking down
Someone getting injured or sick
Natural disaster
Weather Changes
This way if you don't return on time a rescue party can be sent out. A simple camping trip can soon turn out to be a survival emergency. Always be prepared for the worst and be grateful for the best.
About the Author:
Tom is a blogger and a nature lover. He is obsessed with traveling and adventures and that too with his family. He believes that water has a steady hold of him. He regularly writes about his experiences kayaking.
As an electrician and a survivalist prepper, I want to share some of my ideas, thoughts, hardware, and survival techniques I have learned over the past 20 years. The world is changing fast and we need to be repaired for what may come if society breaks down.