Growing up in a small town meant that our weekends were often spent out bush camping as a family. So I thought I would write about some of the great camping life hacks I have picked up along the way.
These simple tips and tricks will make you a camping pro, and you'd wish you had thought about these ideas sooner. Camping is indeed a refreshing activity, which comes with a lot of benefits. Living in outdoors, sleeping under the stars, and cooking on a fire-range, what better way is there to spend your holidays?
That said, it can be a little challenging if you are a beginner. When you are away from home and out in the woods or at a beachside, you don't want to risk anything. Hence, it is imperative to be fully prepared before you head out for your trip. Here at SurvivalJar, we have compiled a list of some fantastic camping life hacks that every camper should be aware of.
1. Keep a Checklist
I know it's boring, but keeping a checklist before you leave for camping is of utmost importance. Before you get to pack your stuff, you must create a checklist and pack accordingly.
With every step you take, and every item you pack, tick off that particular item on the list. It is the best way to not to forget anything at home, and it will help you pack appropriately. Hence, you better be prepared for everything ahead of time. Just don't take the kitchen sink.
Some of the camping essentials you must include in your list are
Enough tents for the number of people camping.
Portable cooking utensils.
Backpack.
First aid kit
Sleeping bag.
Pillow.
Torch.
Ax for firewood.
Shovel for emergencies.
Toilet Paper.
Phone and charger.
Food and Water.
Fishing gear and any other item you can think to make your trip enjoyable.
2. Milk Jug Lantern using a Head Lamp Hack
This has to be one of the coolest inventions around. All you need for this DIY lantern is a see-through milk jug and a headlamp. You can use a torch as well but you will have to tape the torch to the jug.
This way the headlamp has its own elastic band which will wrap around the milk or water jug perfectly. Don't forget to fill the jug with water and turn on the lamp. Be prepared for a nice and bright defused tent lantern. It is one of my favorite camping life hacks.
You can make different light colors by using colored soda bottles. Green bottles like 7-Up work well to set the mood.
3. Pack Sensibly – Tip
From your outfits, tech gadgets to food items, there are a lot of things you should take along. Make sure to pack a little extra, for example, pack three outfits instead of two, an extra pair of socks, an extra jacket and so on, just in case something gets wet. Think of the worst possible weather condition and pack for that condition.
Nothing is worse than sleeping in damp wet cloths. In fact, I can just about guarantee you won't sleep at all if you are not comfortable.
Even in the summer season, it can get super cold in the woods; therefore, packing warm apparels always helps. If you are planning to go camping along with your family especially children, you need to take extra care and pay attention to every single detail. Kids will feel the cold more than you will especially at night.
4. Bring a Weatherproof Backpack
A quality backpack is an essential item for your outdoor expedition. I have had a rucksack fall apart on me while out hiking due to it being single stitching and cheap. Overloading the backpack didn't help either but that's another story.
Think about all of the camping or hiking equipment you will need to take and size your bag to these requirements. A good idea to some of the equipment you may need is looking at the survival bug out bag checklist and all the gear that is required.
It is best to store all the valuables including your cell phone, camera, money etc in your backpack. Don't leave them in your car back in the public car park. Thieves like to target national park car parks due to not many people being around especially at night.
Anything that you think is urgent and important should be kept in your backpack, or in your tent. IDs, phone and money should be kept in a bag close to you at all times. If your bag is not weatherproof, then think about wrapping your important items in a plastic bag first.
When you decide to go camping, you need to purchase the best backpack you can afford. A $10 supermarket bag is not going to cut it. It should provide lots of space, must be durable as well as water resistant.
A water-resistant backpack can help you comfortably move around regardless of the weather in the woods. In order to read more about them, go to this webpage.
5. Make Some Home-Made Snacks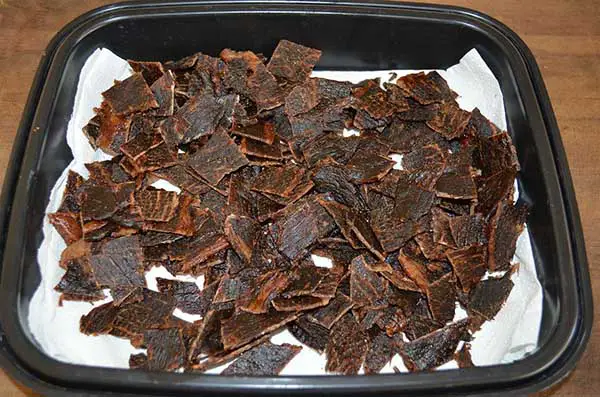 Although it is really fun to cook in the outdoors in the fire pit, you should also pack ready-made snacks such as homemade beef jerky, potato chips, lollies, and hash browns. (My personal favorite)
Make sure to carry snacks that are easy to carry and the ones that can stay fresh for days, for example, a few breakfast bars, tortillas, Mexican tacos, roasted nuts, nachos and more. It is especially beneficial if you are camping with children. Children often feel hungry when they are bored so to avoid all those tantrums; you should keep some snacks as a backup.
Cooking in a fire pit can be a real challenge so think ahead what your meals will before every night. Make it easy to prepare. Sausages and steaks work great along with some coleslaw.
Camping is all about enjoying some quality time together, but that is not all. It helps you relax and be one with nature. I find my children are more friendly to each other and take the opportunity to help around the campsite which they rarely do at home. As long as I keep their tummies full they are happy.


6. Set-Up a Hand & Foot Washing Station Trick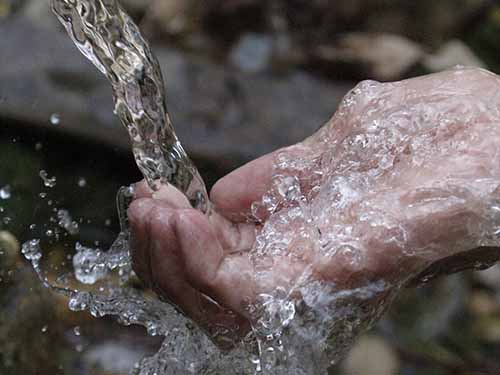 Another necessary thing for every camper is to set up a washing station. In order to set-up a washing station for your hands and feet, you need to keep a large jug on a table or hanging from a tree. Some jugs such as the mission life straw even filter out harmful bacteria.
Another thing that you need is a mini washing basin as well as plastic container and soap. Both adults and kids can use it. Apart from that, don't forget to take along a few travel-friendly microfiber towels.
A microfiber towel is merely the softest thing ever. It is travel-friendly and once wet, it can get dry in only a few minutes in direct sunlight.
If water is scarce then take along some antibacterial wipes or a squeeze pump bottle with the antibacterial solution in it. At least this way you will have some protection.
7. Toilet and Garbage Facilities Tip
If you camp in the middle of now where often there will be no toilet facilities. That's why it's important to bring a shovel and even a portable toilet. If you want to save money you can use a bucket with the center cut out of it. It makes for a great seat but you still have to dig the hole.
Make sure to string a garbage bag up high. This will keep any wildlife away from your rubbish. This includes ants, bears, cats, wasps and any other creature that wants access to your leftover food.
Keep your leftovers away from your campsite and high in a tree. I often like to bury my rubbish at the end of the trip. Paper and cardboard can be burnt in the fire. Organic waste can be buried deep, but I take all the plastic back with me to be disposed of properly.
8. Bring Along Something Fun To Do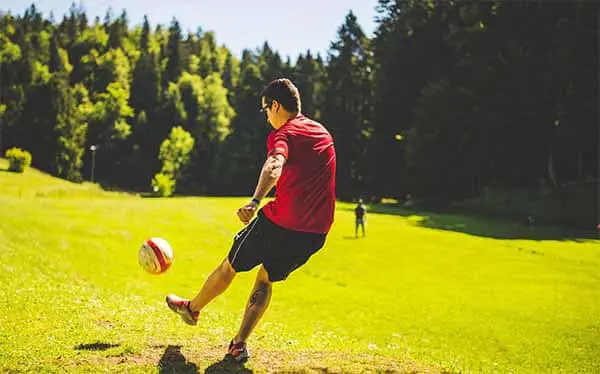 I often see people out camping and they don't do anything. Now, this is not a bad thing but for me, It gets boring fast. Bring some fun things to do while camping like:
Telescope
Fishing gear
Board Games
Musical instruments
Laser Pointers
Water equipment
Football
Frisby
Marshmallows for the fire.
9. Essential & Handy Supplies
There are a few things that are considered essentials for everyday camping use, and you just cannot afford to stay comfortably without them. Make sure not to forget the following items when leaving for your next camping trip.
Water Proof Fire Starters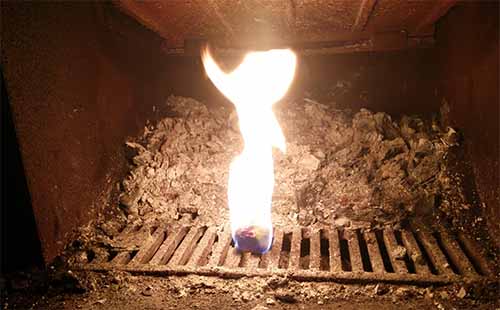 Without a fire its not really camping. Sure you could bring a gas stove but it's just not the same. Waterproof matches are a must along with some homemade sawdust fire starters. This combination will start just about anything including damp kindling.
Portable First aid kit
You don't know what life brings next for you; hence, you need to stay
prepared at all times. Something as simple as a cut can get infected really quickly without adequate first aid.
Simple first aid kits are cheap or you can make up your own and pack it into an airtight plastic container.
Anti-bug spray and cream
To get rid of mosquitoes and bugs, it is crucial to have something like Mosquito Guard Repellent, or citronella burning candles. They are perfect for your campsite and those unwanted bugs.
Solar powered charger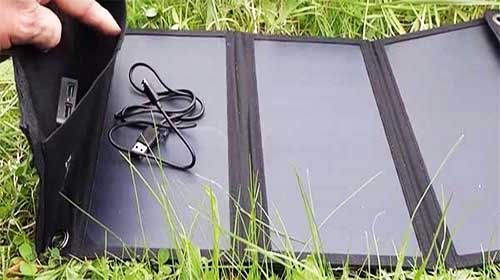 Power is unpredictable in the woods; therefore, the safest option
for you is to carry a solar powered charger. It's easy for phones and laptops but anything bigger like a fridge or car battery then you will need a set of foldable solar panels.
A portable coffee-maker
It is nearly impossible to survive the cold temperature of the woods without coffee. Make sure you carry a portable coffee maker and a good supply of coffee or hot chocolate.
The Wacaco manual coffee machine can make that instant coffee taste that you love so much. It is so small and compact I often forget it is packed in my backpack.
Just add some boiling water to its tank before preparing the coffee and then pump manually. It provides over 261 PSI of pressure to get that perfect extraction.
Sunscreen
Camping means lots of outdoor activities, to make it more comfortable for
yourself and to avoid all the painful skin sunburns later. Don't forget to re-apply after a few hours and while swimming.
Waterproof speakers with Bluetooth
No activity is complete without your favorite music; that is why Bluetooth speakers are known as life-savers. As a bonus, go for the speakers that are water resistant.
Adequate Lighting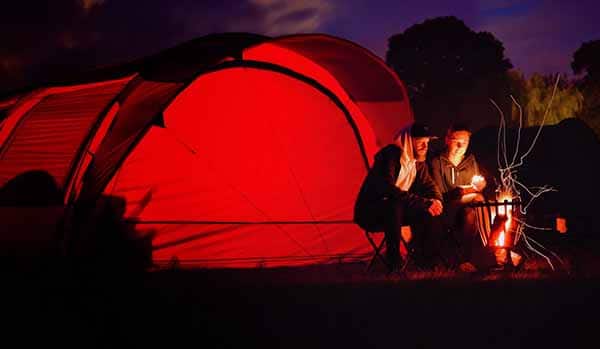 For your nighttime safety, you need to take along an appropriate supply of lighting for everyone. I like to bring along some solar powered tent lighting and at least one torch for every member of the family. Kids have fun with headlamps as they can still have their hands free to do stuff at night.
You can also look for glow sticks; they are available everywhere at all the local stores. It is another inexpensive and fun product that is quite beneficial for your camping trip.
10. Use Sage or Rosemary on your Camp Fire to keep the Bugs Away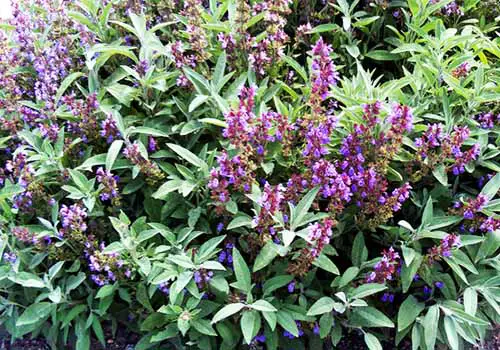 Some of the best anti-bug sprays come from nature. We like to use wild sage or Rosemary on our campfire to keep away the bugs and mosquitoes. Cow dung also works well but the Sage smells better. Just sprinkle on the campfire every 1/2 hour or so.
This is a camping life hack that has been used by the natives for thousands of years. Just remember to stay upwind as there will be quite a lot of smoke if you use a lot of sage or rosemary.
11. Use Block Ice or get a Long Life Cooler Esky.
Keeping your food cold can be a challenge after about day two. Often the ice begins to melt and everything begins to defrost.
A cheap way is to use block ice. This will last a lot longer than the usual cubed ice you usually get from the supermarket. You can make your own in an old ice-cream container or most fishing tackle shops will have block ice available. Old milk bottles work well to make block ice. Just rinse them out well first.
You have the added benefit of having fresh water when the ice melts.
12. Make your own Pillow
All you need to bring along is a pillowcase. You can then fill it with a nice fluffy jacket or some soft cloths for a hopefully not so lumpy pillow. It will save you heaps of room.
13. Make Mini Soap Bars with a Vegetable Peeler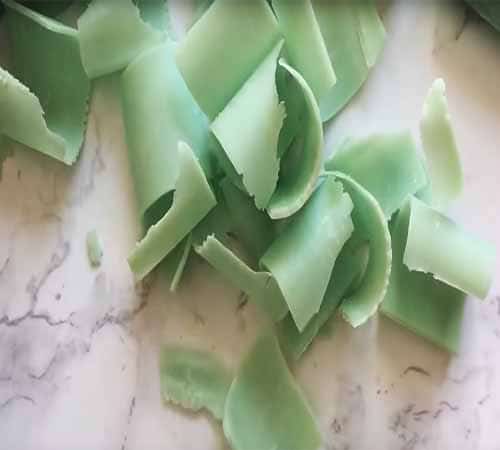 This camping life hack is cool. All you need is a bar of soap and a vegetable peeler. Start by shaving off a few slices of soap into a ziplock bag. When ever you need to wash your hands or have a shower take a piece of shaved soap with you.
This way the large soap bar will not get dirty and full of sand which is often the case out in nature.
14. Use a Belt to Hang up Cooking Utensils.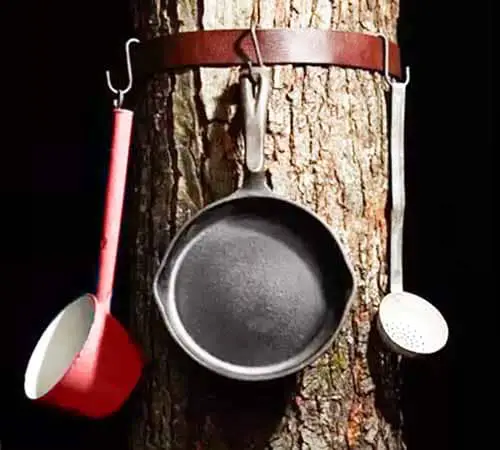 You can use a belt of a piece of rope to hang up your kitchen utensils, lanterns, and even rubbish bags. The belt won't slide down because the tree will get larger closer to the ground.
Let me know in the comments below what are your favourite camping life hacks. Happy Camping Everyone!
About the Author:
James Graham is a digital nomad who is obsessed with travel and all outdoor activities. In his free time, he likes to hunt and explore new places. You can read his blogs at https://tacticalpeak.com/category/blog/.
As an electrician and a survivalist prepper, I want to share some of my ideas, thoughts, hardware, and survival techniques I have learned over the past 20 years. The world is changing fast and we need to be repaired for what may come if society breaks down.