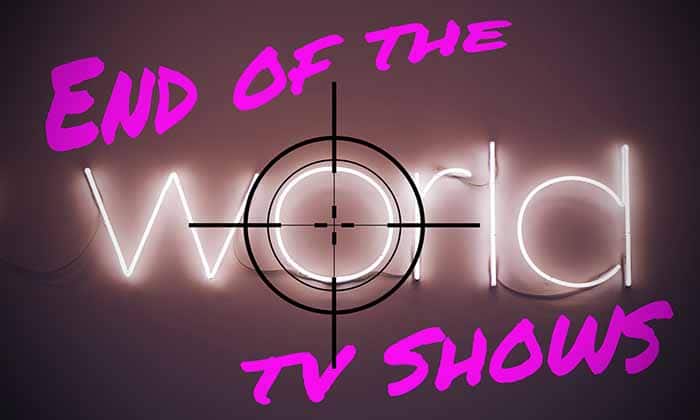 If you are looking for some good End of the World Tv shows on Netflix then you have come to the right place. Now many believe that a big doomsday scenario is just around the corner. This means the end of the world is close, so they are preparing for the onslaught of either Aliens or Zombies.
I for one think that sooner or later we are going to have to fend for ourselves. This could be due to a natural disaster or World War 3.
One of the best ways to learn how to be a survivalist or a prepper is to watch some great end of the world TV shows on Netflix. So here is a list of my top 8 must-watch shows both fiction and non-fiction.
Prepper TV Shows
1. Doomsday Preppers Series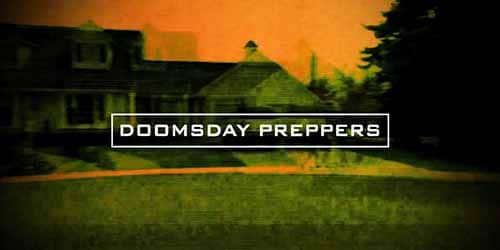 Doomsday preppers, the No1 show that follows hardcore survivalists who share their projects on how to survive an end of the world situation. The show will then grade them of how well prepared they are as well as give them ideas on how to improve their survival score.
Every episode runs for about 45 minutes and they are all so different. It is just not the same food storage and weapons. Many go into details on how to survive a biological attack or how to travel to a remote location securely. It is well worth your time.
2. Meat Eater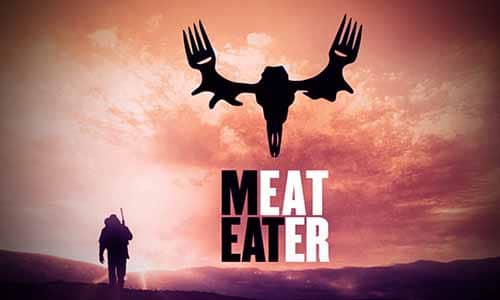 MeatEater is an outdoors hunting TV series based in the United States on Netflix starring Steven Rinella. They hunt and cook everything from Deer, Wild Hogs, Black Bear, Sheep, Goat, Duck, Buffalo, Elk, Fish, and many more wild animals.
I love that this show not only shows you how to track, trap, and shoot wild game they also show you how they prepare the food. Well worth a watch with seven successful seasons under their belt.
3. Great Wild North
Follows a group of men who live and work, as fur trappers in the highly dangerous area in Alaska and the Yukon. If you are into Wolves, Lynx, Dear, and snow then this is the show for you.
I like that they show the animals in the traps. This proves that traps work. There is only one season with eight episodes at the moment but it is great. It is also known as Klondike Trappers.
You can read more about different foothold traps here.
4. Win the Widerness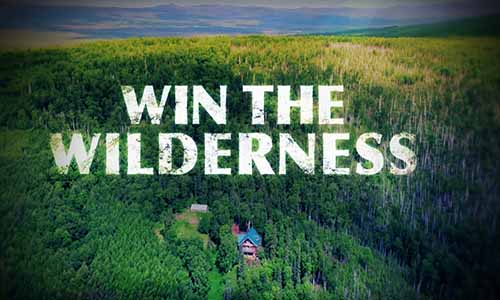 Six couples see what they have to survive in the wild Alaskan wilderness. With one black bear per square mile, this is one hostile place.
5. You vs Wild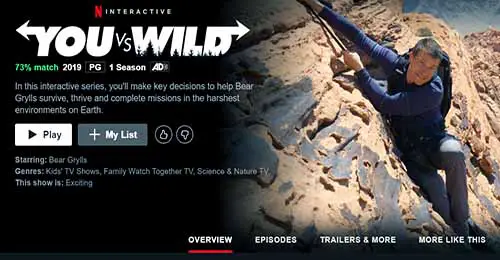 This is an interactive TV show that lets you take charge of what Bear Grills does to survive. It is cool to see if you make the right or wrong choice.
Hopefully, Netflix will start adding more Survivalist TV shows to its program list.
End of the World TV Fiction
Just for laughs, I have included some of my favorite – End of the world TV fiction shows that are on Netflix.
Colony
The basic plot outline is that in a near-future Los Angeles, residents live under a regime of military occupation by an organization known as the Transitional Authority. The Authority serves an extraterrestrial group referred to as the "Hosts", about whom little is known.
The Hosts took control on a day simply known as the "Arrival". Late that day, massive rectangular blocks descended from the sky, linking together to build walls dividing the city.
One of these walls, which looks to be 20 to 30 stories tall, many meters thick, and many miles in length, surrounds the central part of Los Angeles. This is where the Colony TV series is set.
Other similar walls have been constructed around other cities called "blocs", with the whole referred to as a "colony". Traffic passes through the walls at heavily secured checkpoints, which allow the Authority to strictly control the movement of people. This has the effect of controlling the distribution of consumables, such as food and fuel, which are rationed. The geographical extent of the alien invasion is unclear, but it is presumably worldwide.
It is an interesting show to see how the world would look like if taken over by an alien force.
Another Life
Another Life follows Astronaut Niko Breckenridge (Katee Sackhoff') and her young crew of a faster than light speed space ship. They face unimaginable danger as they go on a high-risk mission to explore the genesis of an alien artifact which has just recently landed on earth.
Even though this is not an end of the world scenario, the stakes are high if the alien artifact turns out to be from a hostile planet.
This is a very new show for Netflix with some big-name stars. I enjoyed the first season and look forward to the second. Katee is great in this and Im glad she is back in space from her career as Star Buck in Battlestar Galactica.
ZNation
Z Nation is an American action/horror/comedy-drama/post-apocalyptic television show that has it all. If you are a fan of The Walking Dead then this is right up your alley. But more fun.
Z Nation begins three years into a zombie apocalypse caused by a virus that has already killed most humans. In the days just before society fell apart, Murphy was one of three inmates at Portsmouth Naval Prison in Kittery, Maine, who were unwilling participants in a government-approved experiment.
Each inmate was given a different test vaccine. Murphy was the only one to survive the vaccine injection. He is the only known survivor of a zombie bite who did not turn into a zombie, and his blood contains antibodies that are mankind's last and best hope for a vaccine.
I would like to see The Walking Dead on Netflix so hopefully one day.
Black Summer
Six weeks after the start of the zombie apocalypse, when Rose, a mother played by Jaime King, is separated from her daughter, Anna, Rose embarks on a harrowing journey, stopping at nothing to find her daughter. Thrust alongside a small group of refugees in North America, she must brave a hostile new world and make brutal decisions during the most deadly summer of a zombie apocalypse.
SnowPiercer
I have liked watching this show. This is new for 2020 and follows a 1000 car train that circles around the earth due to the frozen conditions outside. Just like any society, it is broken op into classes. 1st class, second class, etc.
The story follows the lives of people in different classes and how they interact with each other. Not to mention the Tailie who have hijacked the last few carriages on the train trying to survive. Great show.
There is also a Movie with the same name which came out in 2013 which is quite entertaining.
The 100
Follows the lives of some young people who are among the first people from a space station habitat called the Ark, to return to Earth after a devastating nuclear apocalypse.
They are surprised to find that there are still people living on the earth and they have adapted very well.
Zoo
Animals are out to kill humans and take over the earth. The television series based on the 2012 novel of the same name "Zoo" by James Patterson and Michael Ledwidge.
Strange violent animal attacks upon humans are occurring all over the world can they work out why before humanity is wiped out.
3% Percent TV Show
A thriller set in a world sharply divided between progress and devastation, where people are given the chance to make it to the "better side" but only 3% of the candidates succeed.
There are two sides – Offshore and Inland – but there is a hostile and painstaking system called The Process. Everyone in the Inland has an equal chance to go through The Process to live a better life in Offshore. But only 3% make it through.
Now, this end of the humanity TV show is Brazilian Portuguese but has been dubbed into English so the mouth movements to the words are slights off sync.
Conclusion
We have only scratched the surface of End of the World TV Shows on Netflix. For many of you stuck inside due to Covid-19, I'm sure these shows will keep you entertained.
As a prepper, you can only be prepared so much. Take the time out to relax and hopefully learn a thing or two with these great educational TV shows about the end of mankind.
Let me know in the comments below if there are any new Prepper TV shows that are on Netflix.
As an electrician and a survivalist prepper, I want to share some of my ideas, thoughts, hardware, and survival techniques I have learned over the past 20 years. The world is changing fast and we need to be repaired for what may come if society breaks down.