Whether you are a new mom or just making up a hospital survival pack for your best friends new baby, then we have some fantastic mommy survival kit ideas for you.
Being a new mother can be daunting at first. We don't know the products that are best or recommended for our little bundles of joy. So we have gathered up the ultimate list of must-have products for your 1st few weeks of being a mother.
This new mom hospital survival kit will relieve the stresses a new mother faces so she can concentrate on the baby health as well as her own.
As a family, we were grateful when we received a new moms survival kit as it was everything we needed and didn't have the time or energy to organize. It's always the simple things we forget that cause the most heartache.
Our ultimate mommy survival kit ideas
I have put together a list of items that are essential for when you go into hospital for the delivery of your new baby. Often these things don't go to plan so its great to pack your hospital bug out bag ready to go. This list is also perfect as a gift bag for any new mother and I promise you they will love it, we did.
Oral care
None of us like to have furry teeth so when a new mom is rushed off to the hospital for an emergency delivery of the new baby oral care may be the last thing on her mind. A simple medium bristle toothbrush and toothpaste will be a lifesaver. Some dental floss and mouthwash will be the icing on the cake.

Eye mask
Most public hospitals will pack a few or four mothers into a room together. This can be loud and bright at times will visitors and babies crying often. A nice soft eye mask will cut out the bright lights and allow the new mum to get some sleep during the day.
Hand sanitizer and moisturizer
Hospitals are clean but the visitors usually not so. We have kids running around touching everything and everybody. A small bottle of hand sanitizer works wonders so the new mother doesn't have to keep getting out of bed to wash her hands before feeding the baby.
The moisturizer with help with dry hands due to the air conditioning in the hospitals. If you would like to know exactly what is in your hand gell why not have a go a making your own natural hand sanitizer.
Warm socks for you and your baby
It can get cold in the hospital and some nice warm woolen socks for yourself and your baby is perfect. Especially if you are walking around the room you won't have to put on your shoes or slippers all the time.
Babies can't regulate their temperatures very well at first so keep most parts of their bodies covered at all times. But remember the layers, If you have one or two layers on don't wrap your baby up in 3 layers. We don't want to overheat the little bundles of joy.
Newborn babies socks will be sized 0-3 months. We have a few from a company called Luvable Friends that are 85% Cotton, 13% Nylon, and 2% Spandex. The spandex helps them fit better as babies have such small feet.
Baby wet wipes scent free
These make cleaning your baby's bottom easy and fast. For the first few days, a newborn babies digestive system will be working overtime and it will go everywhere. Scent free wipes help to clean this mess up. I like to recommend the scent free wipes first off as some babies have sensitive skin that may react slightly to the scent in some nice smelling fragrance wipes.
Tinted lip balm
Every mother wants to look their best for visitors and hospital staff. That's where this two in one lip balm comes into effect. It provides a moisturizer for the lips but also a slight color tint to the lips.

My favorite tinted lip balm is from Sky Organics they have 4 colors in the lit called Shimmer, Champagne, Plum and Raisin Tints. They smell like peppermint and vanilla and in my opinion, are the best organic lip balms around. Safe for even the most sensitive of lips.
Hospital airconditioning will dry out your lips in no time. It is refrigerated and filtered so the moisture is taken out of the air.
Compact mirror
Goes well with the lip balm to make sure you or your friend look there best, saves the young mum having to get out of bed to look in the hospital bathroom mirror.
Comb and hair ties
A simple comb and some rubber hair ties are something often those new mums with long hair forget about. It is easy to tie up their hair into a ponytail. It gets their hair out of the way when feeding the baby.
Shampoo and conditioner
A lot of hospitals don't provide shampoo and conditioner. If you are having a long stay in hospital due to a pregnancy complication there is nothing better than having your hair feel fresh.
Optional Extras
Most of us crave snacks and chocolate, so to pass the time lets have something sweet to eat. Peppermints are great for after a meal or snack to give you a fresh breath to great your visitors.
Don't forget to bring a spare phone battery charger or a portable battery pack if they are too far away from the power point. Having a dead phone with no way to charge it back up is not fun. We all like to be in the loop, especially if there is a little baby on the way.
If your expecting mum is still working right up to her delivery date which some of us have to do, or if they have come straight back to work. Then check out our post on some funny co-worker office survival kit ideas.
New mom hospital survival kit list
Wipes and diapers
Bibs and burp cloths
Teethers, Bonjella
Baby singlets and onesie suit
Extra pair of clothes for those little accidents
Bum rash cream
Baby talc powder
Baby blanket
Small nappy plastic disposable bags
Scented candle for the bath
Making up the mommy survival kit DIY
This is where the fun starts, we have to have some sort of container be it a nice bowl, a reed basket or just some good old cellophane wrapping. If the baskets are big enough they can be used for photo shoots just like we did.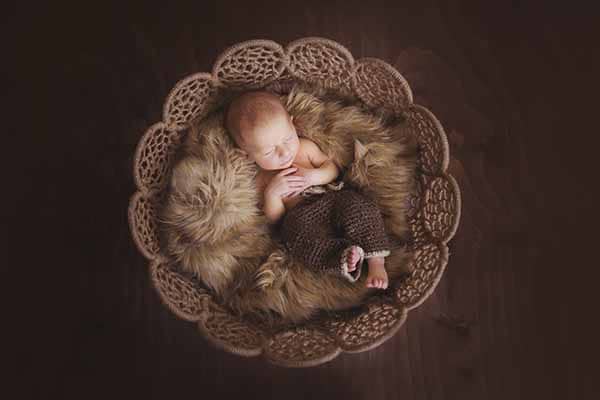 Place all of your items into the box along with a simple card so they know who it is from. Trust me most new mums will keep the cards in a memory box along with some baby items for later in life. To pad the box out you can use scrunched up tissue paper.
To make your new mum survival kit look special, add some clear or colored cellophane wrapping bundled up and tied with a ribbon will add some extra flair. At the end of the day, its the thought that counts.
When we had our first baby my work took up a collection and ordered us a nappy cake. Now, this may sound weird but it was actually a whole heap of new diapers, singlets, and jumpsuits wrapped together to form a layered cake looking present. It was actually very cool, and most importantly we felt loved.
Conclusion
Just remember its the thought that counts in giving a gift not so much the gift itself. If you can gather items that are useful for a new mother then that will make their life so much easier.
If you are looking for ideas for yourself as a new mum, congratulations now the fun begins. Its hard work but the joy each child brings into your life greatly outweighs the headaches you will get from time to time due to sleepless nights.
Let me know in the comments below if you have any other great ideas that should be included in the new mother's survival kit.
As an electrician and a survivalist prepper, I want to share some of my ideas, thoughts, hardware, and survival techniques I have learned over the past 20 years. The world is changing fast and we need to be repaired for what may come if society breaks down.